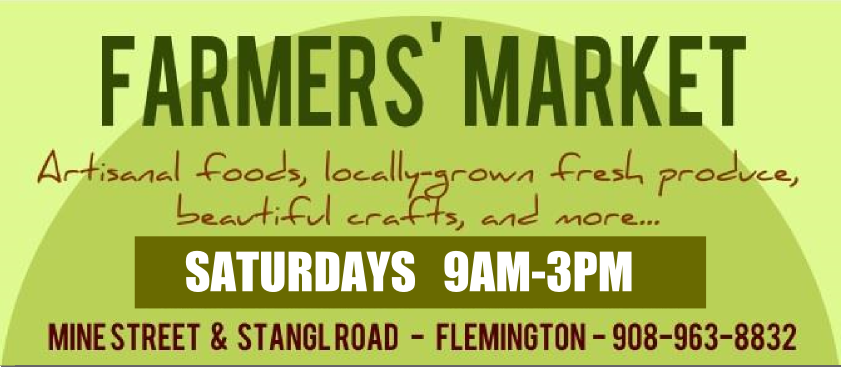 Every Saturday is "Market Day" in Flemington!
… Come by the Stangl Factory for the indoor, year-round farmers' market featuring over 30 artisanal vendors.  Enjoy the Factory's unique atmosphere as you browse the offerings which include locally-sourced vegetables, grass-fed meats, artisan breads and cheeses, brown eggs, specialty prepared foods and desserts. The market also has a fine selection of crafts, including handmade baskets, turned wood, soaps and bath products and hand spun yarn.
Great cuisine begins with well-selected ingredients, and a sustainable lifestyle means shopping locally wherever possible. The Stangl Factory Farmers' Market gives you a wonderful opportunity to incorporate the best of what Hunterdon County and the surrounding areas have to offer!  CLICK HERE to view a list of our artisanal vendors!

 

Sign up for our weekly newsletter and find out what you can find each week at the Market!
Would you like to know more about the farmers' market or become a vendor? Please enter your information below.